Geoffrey Olsen
September 2, 2009-October 4, 2009
Geoffrey Olsen was one of the most original painters to come from the Welsh valleys. His paintings are characterized by a bold, free-flowing use of oil paint in layers, and his work builds on the natural forms of his native post-industrial Merthyr Tydfil, on the Cotswolds escarpments of his home in England, and on the light and environment of Miami, where he lived for several years. Olsen's paintings excavate our past and re-present the world which we have marked.
Geoffrey Olsen was born in Merthyr Tydfil in 1943 and educated at Cyfarthfa Grammar School. He studied in Bristol, Newport and Cardiff, and at the Academy of Fine Art in Munich before teaching in Oxfordshire. In 1978 he joined Oxford Polytechnic (now Oxford Brookes University) where he lectured in art and design and became Principal Lecturer in the Visual Arts. From 1997 to 2001 he was Senior Lecturer in Fine Art. In 2002 he joined the faculty at FIU as Director of Graduate Studies. He passed away in December 2007.
This exhibition is a retrospective of his works, inspired by the landscape and legends of his homeland of Great Britain, and a tribute to his life and work.
The Missing Peace: Artists Consider the Dalai Lama
October 9, 2009-January 10, 2010



The result of a collaboration between the Committee of 100 for Tibet and the Dalai Lama Foundation. We see this project as a unique opportunity to explore the idea of art as an interpretation of, and a catalyst for peace. Through the artist's work, we also hope to broaden appreciation for the Dalai Lama and the principles he embodies. The project and exhibition title is an evocative play on words - peace will always be elusive, or missing, in our world, but the Dalai Lama consistently shows that dedicating oneself to peace is anything but pointless. The word 'portrait' is used very loosely. Artists were given the freedom to explore the full life of the Dalai Lama; each 'portrait' was the result of personal interpretation.
The Missing Peace explores art as a catalyst for peace and inspires readers to engage in pursuing peace in their lives, both personally and in their communities by exploring the intersection of creativity, activism, and global citizenship. Eighty-nine artists from around the world have created their own answers or interpretations about considering the Dalai Lama through unique journeys and belief systems to create visual portraits. The result is a collective tapestry of images, themes, and media that mirrors the many roles the Dalai Lama plays within his world and ours. The exhibition includes work by Laurie Anderson, Bill Viola, Jenny Holzer, Anish Kapoor, Chuck Close, Marina Abramovic, and Michele Oka Doner, among others.
Navjot Altaf: Lacuna in Testimony
Navjot Altaf
October 9, 2009 – January 10, 2010
Celebrated Indian artist Navjot Altaf uses photography and videos in her installation "Lacuna in Testimony" in an attempt to listen to the testimonies of those affected in communal riots in India's Gujarat State in 2002. Her video raises questions about whether one can enumerate and describe often opaque and confounding events and how events in India are relevant to violence and oppression throughout the world. Navjot Altaf's video installations reflect her interest in a broad range of art media, societal issues and social unrest. She lives and works in Mumbai, India.
En Vista
Eduardo del Valle & Mirta Gomez
October 9, 2009 – December 7, 2009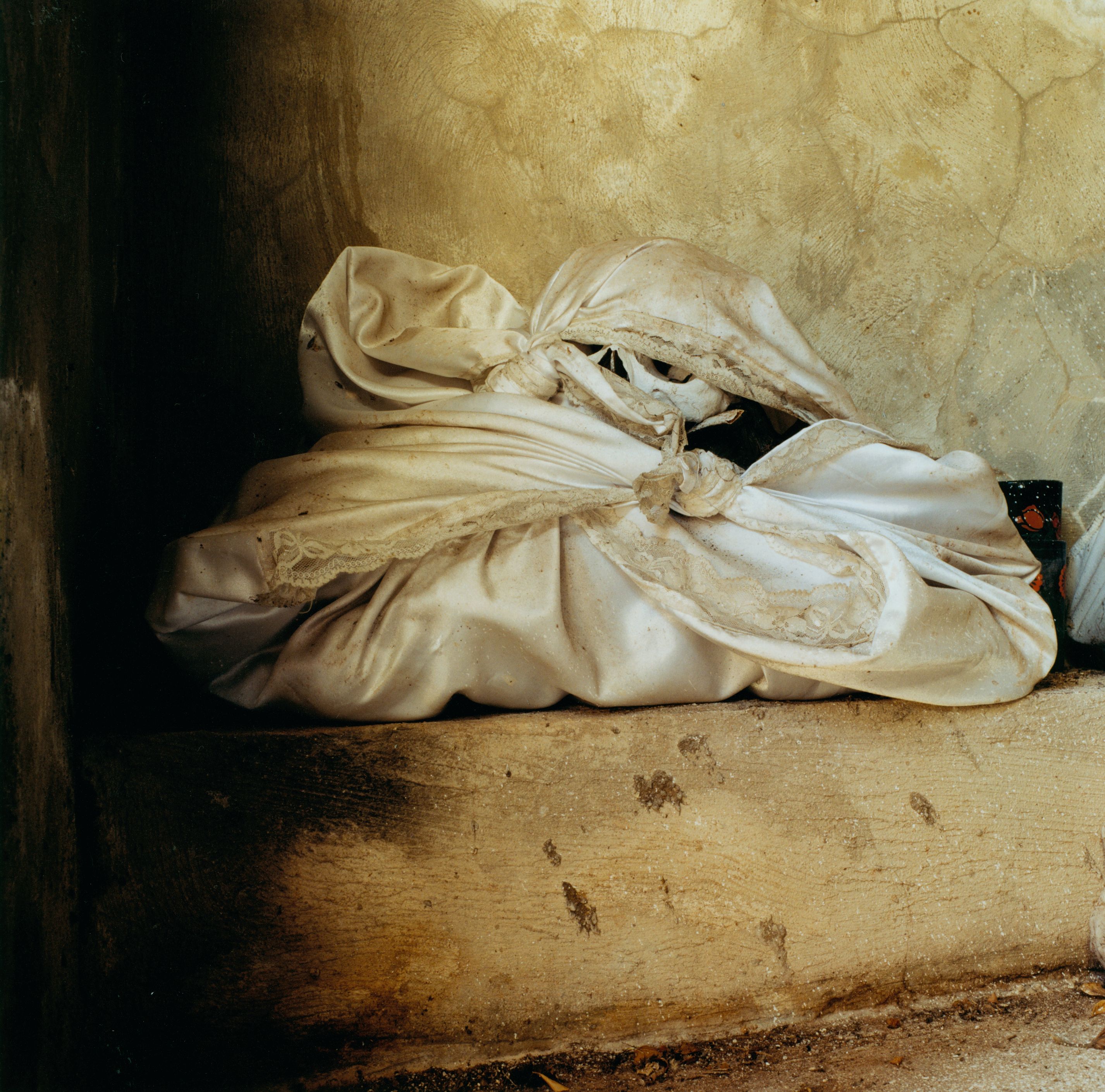 The Cuban-born husband and wife team of Eduardo del Valle and Mirta Gomez have worked collaboratively for thirty years, receiving international acclaim for their photographs of subjects in a state of flux, including Maya houses in the Yucatan; Caribbean salt flats; remnants of nature's evolution including meteor craters. Their recent photographs will be exhibited as part of the Florida Artist Series.
The Mystical Arts of Tibet
November 4, 2009 – January 10, 2010
From all the artistic traditions of Tantric Buddhism, that of painting with colored sand ranks as one of the most unique and exquisite. In Tibetan, this art is called dul-tson-kyil-khor, which literally means "mandala of colored powders." Millions of grains of sand are painstakingly laid into place on a flat platform over a period of days or weeks.
Formed of a traditional prescribed iconography that includes geometric shapes and a multitude of ancient spiritual symbols, the sand-painted mandala is used as a tool for re-consecrating the earth and its inhabitants.
The lamas begin the work by drawing an outline of the mandala on the wooden platform, which requires the remainder of the day. The following days see the laying of the colored sands, which is effected by pouring the sand from traditional metal funnels called chak-pur. Each monk holds a chak-pur in one hand, while running a metal rod on its grated surface; the vibration causes the sands to flow like liquid.
Traditionally most sand mandalas are destroyed shortly after their completion. This is done as a metaphor of the impermanence of life. The sands are swept up and placed in an urn; to fulfill the function of healing, half is distributed to the audience at the closing ceremony, while the remainder is carried to a nearby body of water, where it is deposited. The waters then carry the healing blessing to the ocean, and from there it spreads throughout the world for planetary healing.
BFA Student Exhibition
December 16, 2009 – January 3, 2010
The Bachelors of Fine Arts students at FIU's School of Art & Art History present a series of works produced during their tenure at FIU. Curated by Professor Pip Brant.